Shirts, once considered underwear and almost entirely covered by suits, now play an important role in every man's wardrobe. Over the last few decades it has become more acceptable to remove your jacket and waistcoats are now a choice not an obligation. Instead of just the collar and cuffs the whole shirt is on show; another vehicle of self expression.
The process

Whether the motivation is style or comfort having bespoke shirts made for you is a liberating experience. Firstly it actually fits because an individual pattern is cut by Simon, following the clients exact body measurements and shape.No more excess cloth under the arms, sleeves too short or collars too tight. A bespoke shirt falls from your shoulders and sit without tension while allowing you to move freely. To ensure the ideal balance and form we prepare a trial shirt which Simon personally fits on each customer.
Selection of the correct collar shape is also important. The desired style together with the neck, shoulder and head proportions are considered in the choice. Button cuff or double cuffs for links or even cocktail cuffs for the more adventurous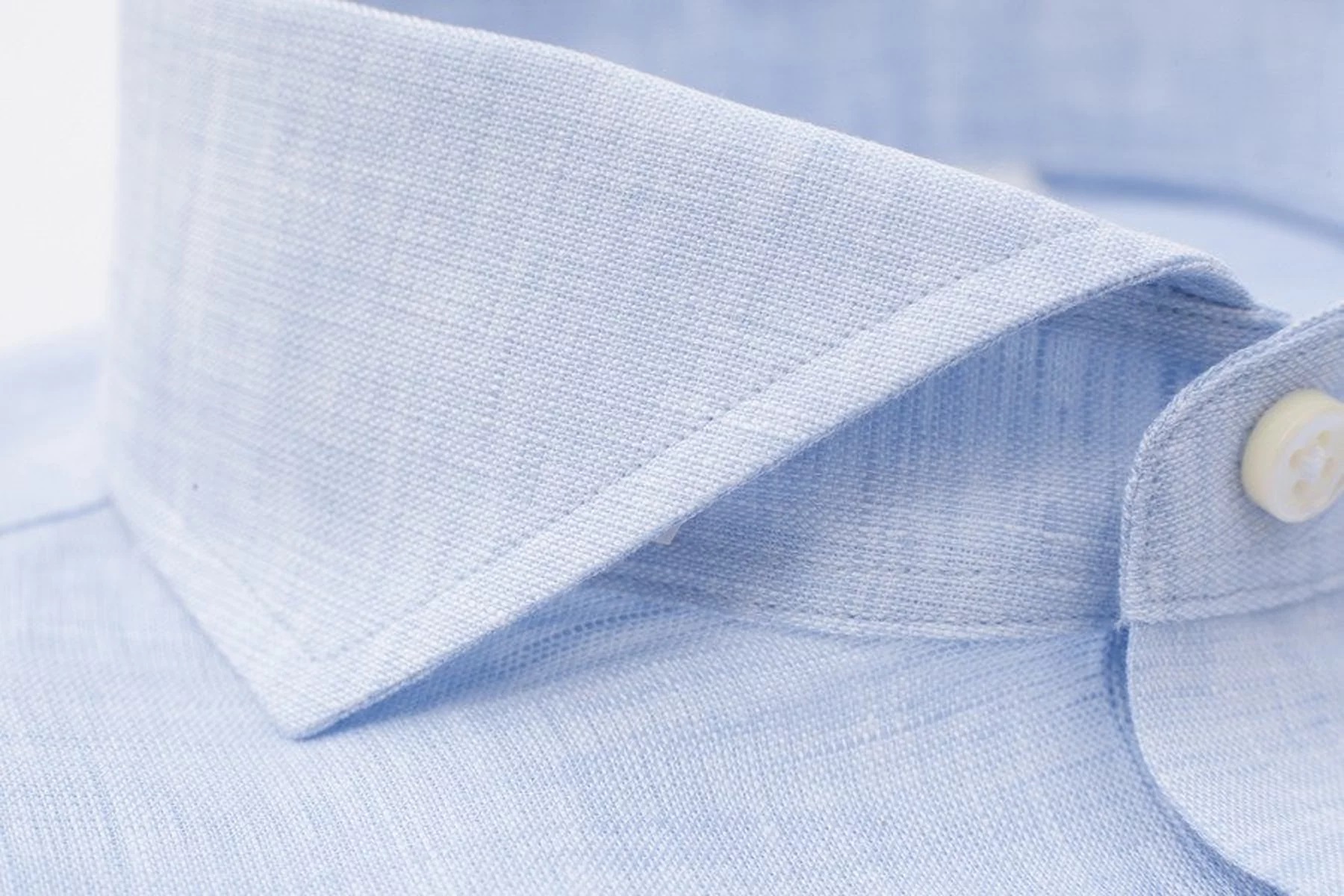 High quality fabrics are an essential element in a beautiful shirt. In collaboration with Cotonificio Albini we offer thousands of fabrics that suit your specific needs both stylistically as well as practically. Whether in cotton or linen all of the Albini shirtings are made from exceptional long staple fibres producing silky smooth, soft yet strong fabrics that last for years.
Fine fabrics deserve fine sewing and our shirts are hand cut and sewn using traditional single needle seams. With 7 stitches to each centimetre the seams lie flat and smooth against the body.

Buttons add the final touch and you can choose from our range of mother of Pearl to complete your design.
 BOOK APPOINTMENT